In honor of International Women's Day, we're joining all of the people around the world taking time to recognize their female heroes - whether it's by donating, striking for #DayWithoutAWoman, or just taking a moment for reflection. Here are the women that have inspired 270 staff, both personally and professionally.
Barbara Jordan - Lynda Tran, Founding Partner
She was a civil rights leader and the first southern African-American woman elected to the House of Representatives. It was Barbara Jordan who coined the phrase "politics is not a spectator sport."
My Mom - Kate Scully, Project Manager
She grew up on a farm as part of a very religious family in tiny town called Abilene, Texas. She left Texas for D.C. and started the first NGO that provided free protection and bodyguards to women as they entered abortion clinics, when clinics were being bombed and doctors were being shot in the 90s. She took me to every march and late-night organizing meeting she could, with organizations like NARAL and NOW. She did all of this as a single Mom, and later became an entrepreneur and an Ironwoman competitor.
Grace Lee Boggs - Jacqueline Gu, Senior Designer
She faced open racism and hostility as an Asian woman in America, and became a major activist for feminism and civil rights in Detroit. She became my touchpoint for saying, hey, here's someone who looks like me, who's experienced racism in the same ways I have, who's part of the "model minority," but who is a strong, activist voice.
Gloria Steinem - Allison Bellville, Vice President of Operations
Now that I'm the mother of a little girl, I'm exceptionally grateful for the path she's helped paved.
My Mom - Bridget Halligan, Senior Vice President
My mom is a public high school special education teacher in Massachusetts. She went back to graduate school when my brother and I were little kids, and every day since then has been fighting for her students' rights and opportunities. She helps people realize that they are capable of anything, as long as they put in the work. I'm inspired not only by her, but also by her students, who continuously exceed expectations, and have a blast along the way, too.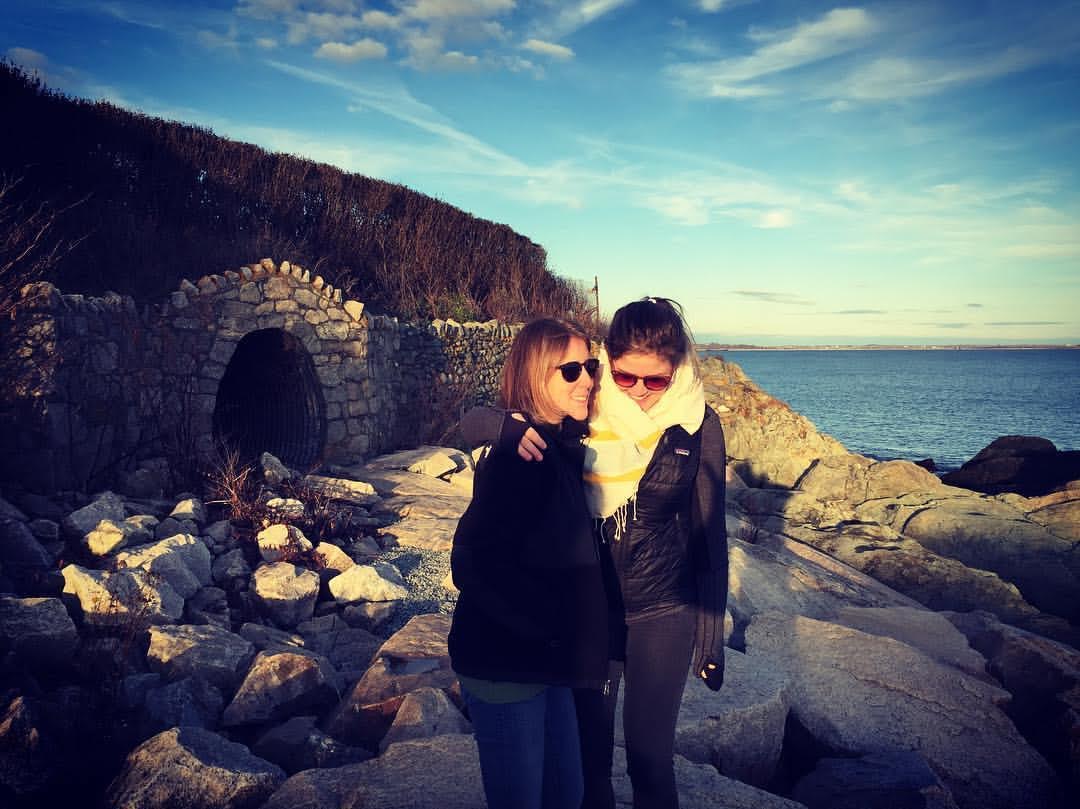 Nina Simone - Marissa Wong, Learning and Development Specialist
A jazz singer, pianist and songwriter, and civil rights activist, she proved that art can be tied in directly with social progress. My favorite quote of hers: "An artist's duty, as far as I'm concerned, is to reflect the times."
My two grandmothers - Mike Schmuhl, Vice President
When I came of age, we started calling them Grammer Red and Grammer White, not because of wine preferences, but because of the color of their hair. Grammer Red voted this past fall for Donald Trump, but she's always told me her favorite president was Harry Truman. Grammer White became more liberal in her later years and was so proud that she saw Barack Obama become president. Their politics and personalities are decidedly different, but their common stories, lessons, and support have always been the beacons to guide my approach to life and finding pragmatic ways to make a difference.  
Ann Curry  - Keosha Varela, Content Director
Ann Curry is one of my SHEroes; she inspired me to pursue a career in journalism and writing. Her passion for storytelling and determination to bring out the humanity in every story is something that's needed even more today.  
Samantha Power - Katie Parsons, Senior Project Manager
As ambassador to the U.N., she led with poise, charisma, and steel in a world that is still very much dominated by powerful men.
My mom - Nick Dean, Senior Project Manager
I was raised by a single mother, who at one time worked three jobs, and who is one of the strongest women I know. Her hard work and determination inspires me daily and is why I am who I am today.
Mariame Kaba - Maria Peeples, Content Specialist
Her work consistently encourages me to organize from a place of love and accountability.
 
Sheryl Sandberg - Becca Dobrez, People Operations Program Manager
I watched Sheryl Sandberg's TEDTalk and read Lean In during my senior year of college. Her work really prepared me to enter the workforce as a woman, determined and with my eyes wide open. Understanding that success and likability are negatively correlated for women, but positively correlated for men, has allowed me to focus on earning my colleague's respect through my work. Sandberg's ability to turn her own success into tangible guidance, so that more women can rise to the top, is inspiring and has profoundly shaped my life.